Our Focus on Mission
 Mission is the heart and soul of First Presbyterian Chu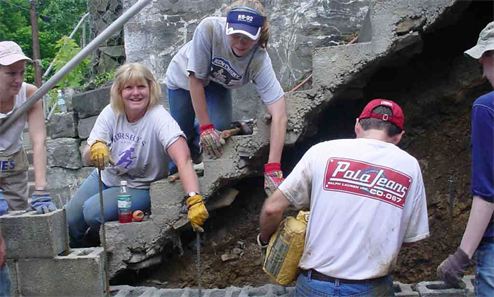 rch. We seek to provide opportunities for everyone who is part of our church to participate in mission to the larger community. In addition to financially supporting the mission programs of the Presbyterian Church (USA), we continually look for ways to be "the hands and feet of Christ" locally, regionally and around the world.
Some of the missions we are involved with include:
Brighton Center.
 We provide financial support and participate in programs of this community outreach center in Newport, which serves local families through a wide variety of programs and services that stress self-sufficiency. We contribute canned goods during their annual Thanksgiving/Christmas Food Drive and "adopt" families at Christmastime to help provide a brighter holiday for several local families. 
Click here
 for more on Brighton Center.
Crayons 2 Computers. In August, we collect school supplies for this free store to help teachers provide critical classroom supplies for students in low-income schools in the Northern Kentucky/Greater Cincinnati area. Click here for more on C2C.
ECHO/Henry Hosea House. 
Members of our church volunteer to serve a monthly meal at this agency in Newport. 
Click here
 for more on Henry Hosea House.
Equal Exchange/Fair Trade Products. 
Equal Exchange is a Boston-based cooperative that sells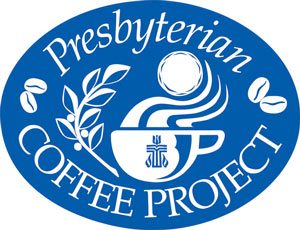 fairly traded goods, ensuring fair compensation to farmers in developing countries who grow the products. Through an 
online ordering system
, we offer a range of Equal Exchange coffee, tea and chocolate products.
HONK (Housing Opportunities of Northern Kentucky).
We volunteer every "fifth Saturday" with Covington-based HONK to help build and rehab affordable housing for low-income families and individuals. All level of skills are welcome! 
Click here
 for more on HONK.
Haiti Microloan Program.
 In 2007, as part of our church Lenten discipline, members of the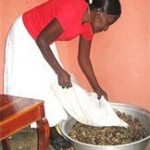 congregation (and the community) donated money to start the Haiti Microloan Fund. This fund provides no-interest loans to help women in the small village of Ranquitte start or improve their own small businesses so that they can pull themselves and their families out of poverty. More than 80 loans have been made since the fund's founding, and 100% of the loans have been repaid.
Shoulder to Shoulder "Diaper Derby." For the past couple of summers we have collected disposable diapers that are distributed in Newport along with groceries and clothing to families in need by the Shoulder to Shoulder outreach program.
Summer Mission Trip. For over a dozen years now, youth and adults have traveled to the Appalachian region in Kentucky and West Virginia (and once to Georgia) to spend a week working side-by-side repairing and rehabbing homes for low-income and handicapped individuals and families. While we have worked through several non-profit organizations, we are currently volunteering with LINKS (Low Income Housing Coalition of East Kentucky, Inc.).
Support for missionaries in Bangladesh. 
We currently provide financial support for Presbyterian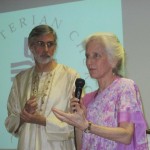 missionaries Les and Cindy Morgan, who operate a medical mission project in Bangladesh.
Click here
 to learn more about the Morgans and to read their mission updates.
Weekday Moral Instruction. We financially support this community outreach to children in the Ft. Thomas elementary schools.